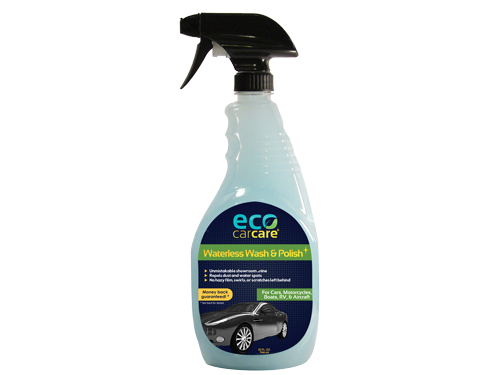 Eco Car Care #1 for Eco Friendly Car Care Products in the World. Made in the USA. Eco Car Care has just changed the Auto Detailing & Car Wash Industry Forever. After years of research and tests, we have formulated the perfect waterless car wash and polish spray. Yes, Waterless. The waterless car wash is not a 100% new concept, but eco car care is bringing a 100% new flavor to the mix. Our Waterless wash and polish carefully cleans painted surfaces such as plastic, glass, chrome and even your wheels without using a water hose, or any water at all if that is your preference.
Now, you can clean, protect, and polish with half the effort, while using 100% less water than before. Use Eco Car Care's Waterless Wash & Polish to:
1. Protect from some of nature's harshest elements and
2. Enhance the appearance of your vehicle
All of this happens while leaving no scratches, swirls, or unattractive haze. With This amazing Eco Car Care Waterless Formula, there is no need for multiple detailing products! This all in one solution will clean your entire vehicle from top to bottom guaranteed! Visit EcoCarCareFL.com to learn more and order online today!
Eco Car Car Waterless Car Wash products are made from eco-friendly organic ingredients, lubricants and our special polish formula to help break down surface grime effectively. The current car wash industry in the US alone user over one million tons of water daily, but with the consistent use of our waterless car wash system you will save over 50 gallons of water per wash all while protecting your vehicle. Eco Car Care is effective for most dirty cars but if you just went deep into the mud in your 4 wheeler or Jeep then you will need a more traditional wash.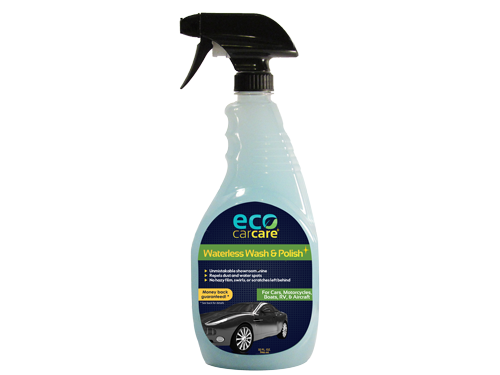 Buy Now
Join Our Mailing List!