New!
Eco Car Care Products - Waterless Wash & Wax
$99.99 Add to cart
Our complete waterless car wash system will allow you to wash and polish using our Eco Car Car Waterless Wash & Polish spray, and one gallon product for refills. This includes a 16oz Water based eco friendly Tire Shine and 24 Pack of Microfiber towels.
Special
$49.98 Add to cart
100% Safe on the environment. Eco-friendly car wash products for professional auto detailers, and for Waterless Car Wash at home. One gallon of premium waterless car wash and wax paired with a full 32oz spray bottle.
Sale!
$24.99 Add to cart
Waterless Car wash 32oz Big Bottle Special! 10oz More on average plus two premium microfiber towels for professional auto detailing, giving you that perfect finish every time.
Previous
Next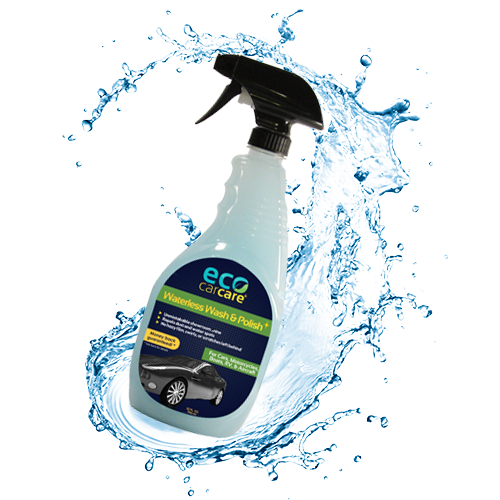 Waterless Car Wash & Wax
Eco Car Care Waterless Wash and polish spray wax effortlessly and carefully cleans painted exteriors, glass, chrome, plastic, and wheels without the use of water. This waterless car wash formula not only cleans your vehicle's surfaces and panels, it protects them from harmful UV rays and the harsh elements.
Our superior Waterless Wash and wax spray detailer is packaged in a 32 ounce spray bottle. Starting with the top of the car, spray onto a soft microfiber towel folded in fours and wipe in a back and forth motion. Refold and replace the towel as needed. Eco Car Care's Waterless Wash and Wax Detailer can also be used as a lubricant! The Smooth lubricants in the formula prevent scratching.