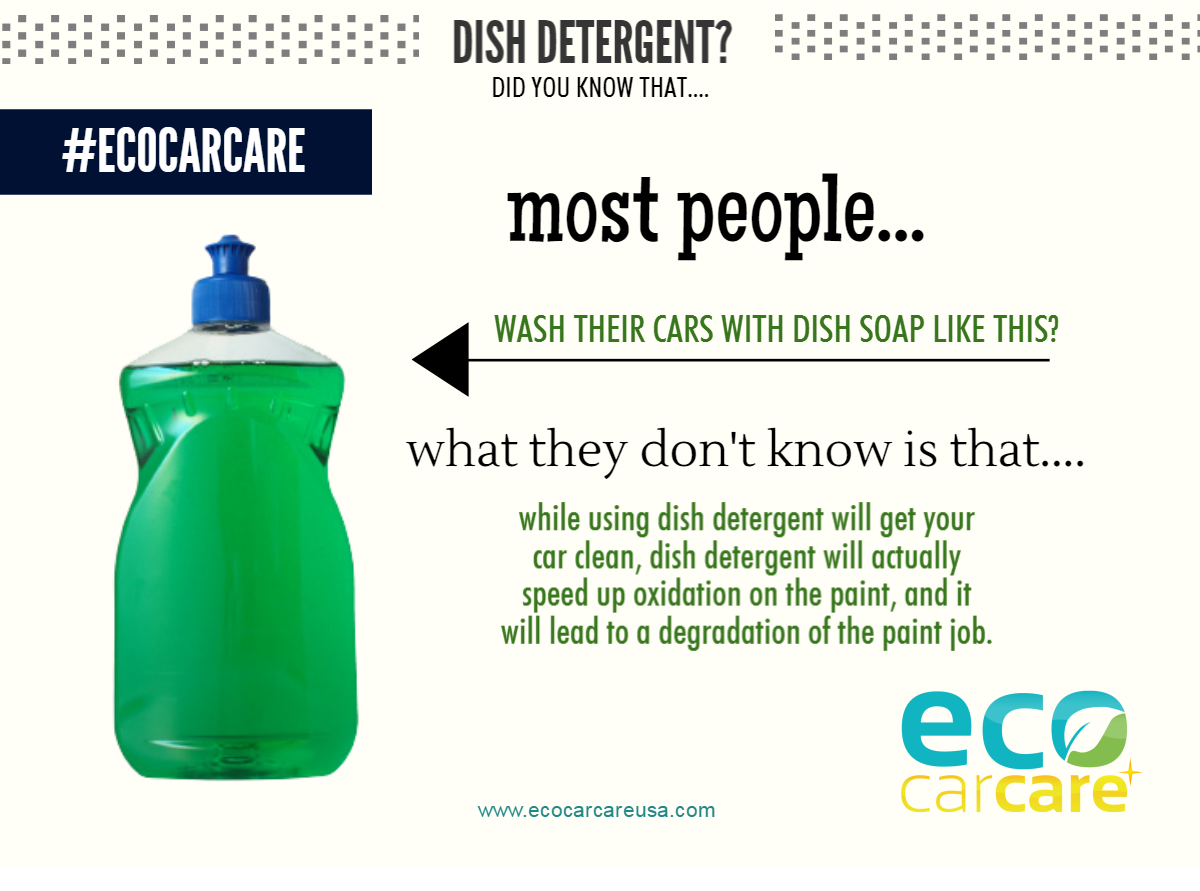 Are you using dish detergent to wash your car?
It so happens, according to various polls; that many people use dish soap to wash the outside of their car. While this may seemingly get your car clean via the naked eye, dish detergent is actually doing more harm than good. In reality, the acidity in dish soap will cause your clear coat to slowly deteriorate.
Another option
Eco car care does not support using dish detergent on your car whatsoever. The smarter move is to go the waterless route. Instead of dish detergent car wash, try a waterless car wash using Eco Car Care's waterless car wash and polish spray. Our easy to use Waterless Car Wash system will:
Wash
Polish
Protect
All you need to get the job done is a bottle of our product and 2-4 microfiber towels depending on the size of the vehicle.