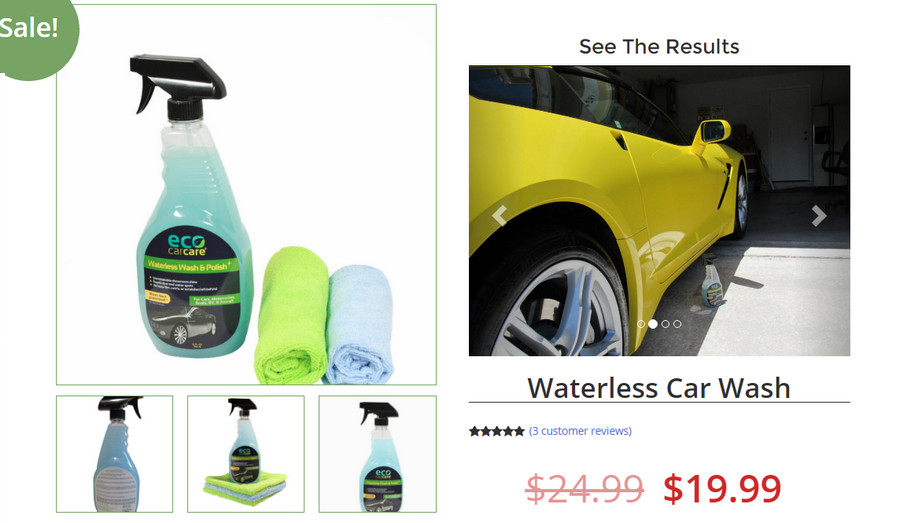 Waterless Car Cleaner by Eco Car Care
Waterless Car Clear spray washes and rinseless cleaner sprays are the safe, simple way to wash your car without a water hose. With a waterless car cleaner, you just spray and wipe with a soft microfiber towel to remove dust and fingerprints. A waterless car cleaner spray does not require rinsing whatsoever.
Eco Car Care's Waterless Car Cleaner is loaded with lubricants to protect the vehicle from abrasion. Our Eco Car Care Waterless car wash is an excellent options for people living in apartments or condos, in water-restricted areas, or they can be used during the winter months, when washing the car outside isn't ideal.
Give your vehicle a quick detail any time! Our waterless car wash and rinseless car wash products make it easy and quick to maintain a clean vehicle even when you can't wash it.