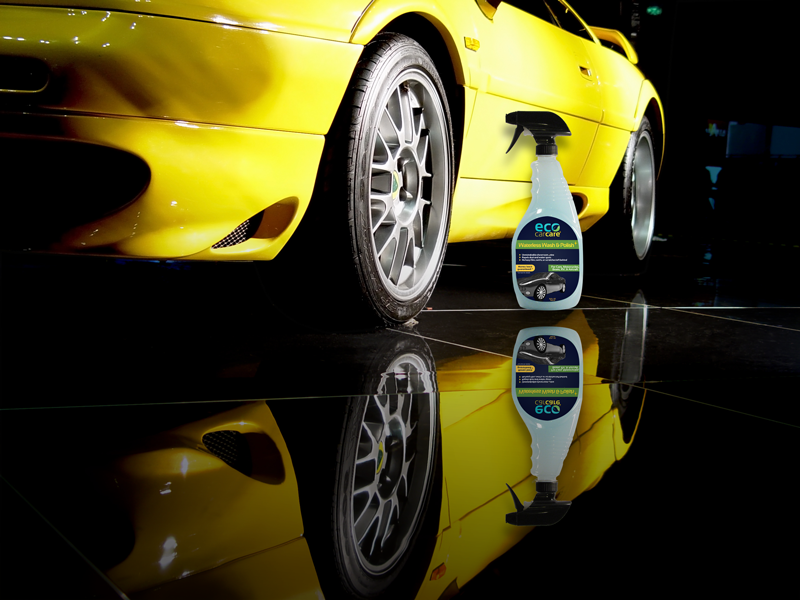 Innovative Car Wash Technology
Finally Eco Car Care Introduces A new and better way to wash your car. This system is the Eco Car Care Waterless Car Wash and Polish formula, that allows you to wash up to 5 cars with one 32 ounce bottle. The ultimate exterior cleaning & detailing solution Eco Car Care Advanced Waterless formula cleans, refreshes, shines & protects all in one.
Water-based, environmentally friendly product, contains no harsh chemicals or abrasives which could damage paintwork and trim. Unique formula contains an advanced blend of surfactants, polymers, Carnauba and the latest Nano technology waxes. Advanced Ultra-Nano releases and suspends dirt and grime from all exterior surfaces to create a superb showroom, 'just waxed' finish. Nano wax technology creates a mirror-gloss finish with added UV protection and repels water & dirt build-up for easy repeat cleaning. Available in ready-to-use formulations.